AD space march 3 - 14
Touch can be defined as; to 'come into contact with,' to 'handle' or to 'produce feelings of affection.' Touching is both an affective and a material practice. Emotion, coming-into-contact, feeling, really feeling, seem to place subjectivity and embodiment as two sides of the same coin; the body becomes a dynamic, involved set of feelings. Importantly when thinking about bodies, touch is transactional, they touch as they themselves are touched upon.

Held is a group show exploring tactile affects. Artists Serwah Gyekyewah Attafuah, Angus McGrath, Nolan Ho Wung Murphy, Naomi Segal, Jesse Rye, and Steph Liakos locate themselves as sites of history, intimacy, hope and protest. Touching as they themselves are touched upon.


Installation view, AD space



Jesse Rye, Cold Shoulder (ii) Mild steel, latex, 2020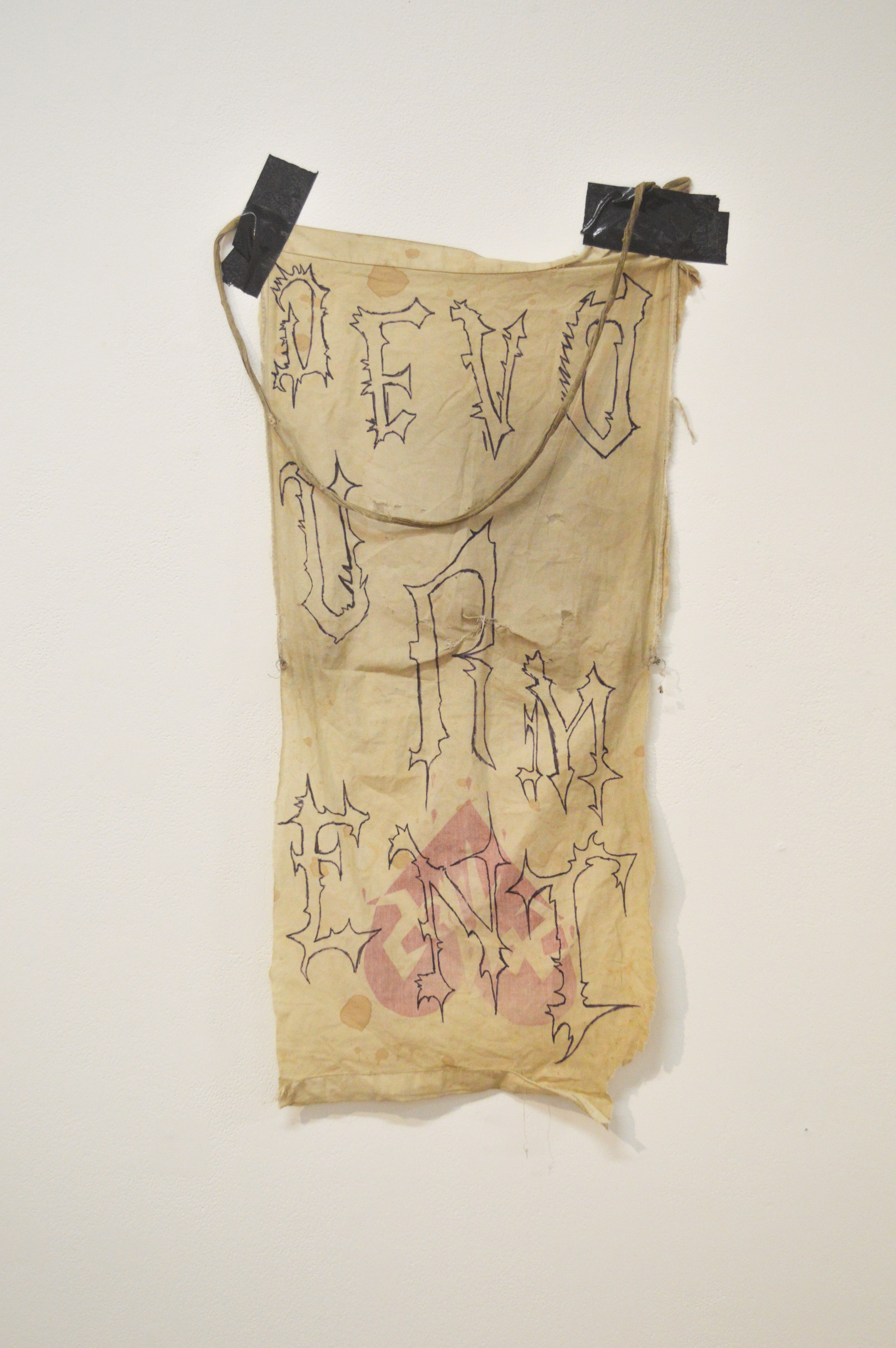 Angus McGrath, Devourment, texta on used tote, 2020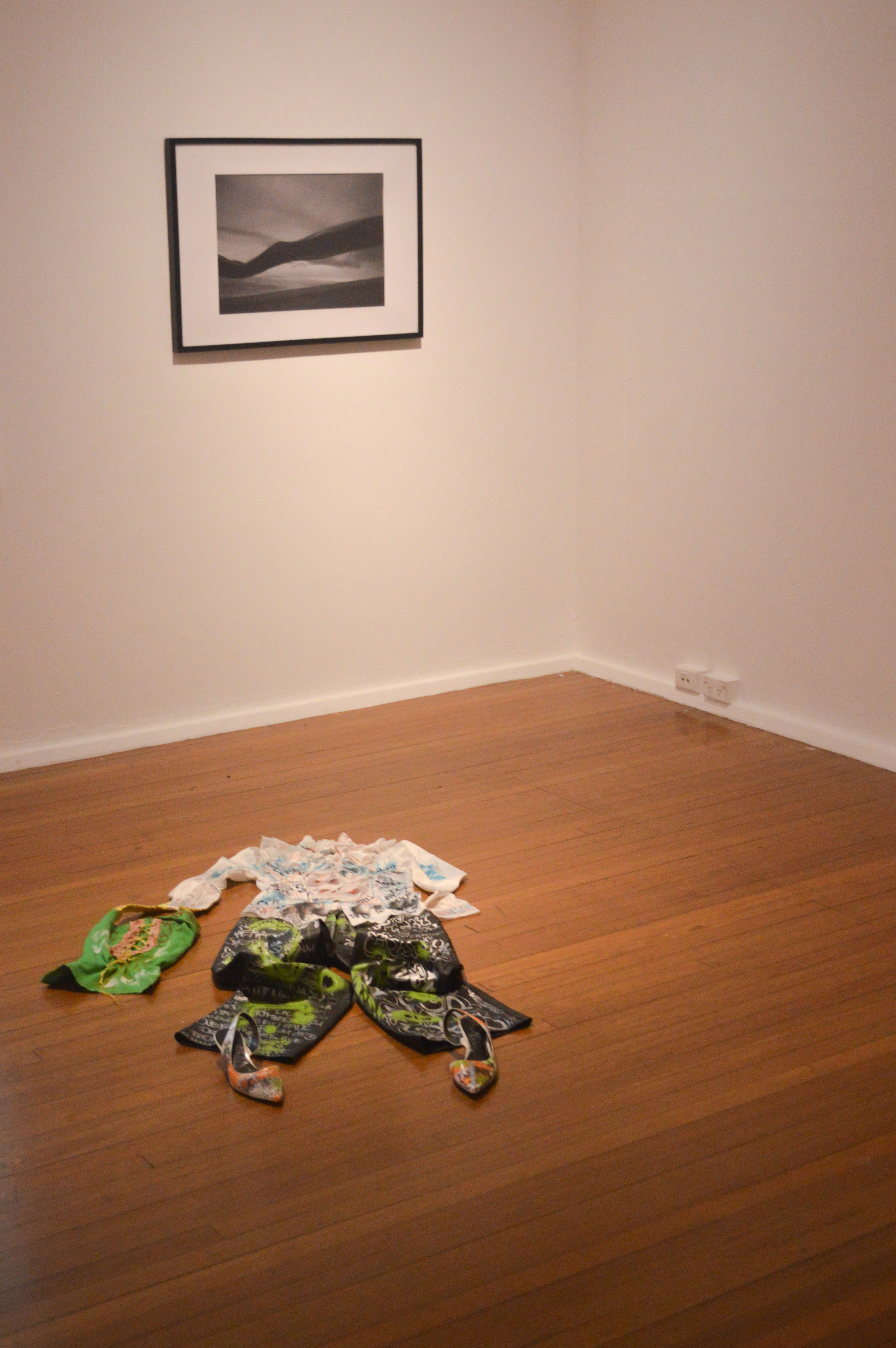 Nolan Ho Wung Murphy,
Between a Dog and a Wolf #3
, 35mm black and white print, 420 x 594mm, 2018 (wall) Steph Liakos,
Outfit 2
, Wearable textile pieces, dimensions variable, 2020 (floor)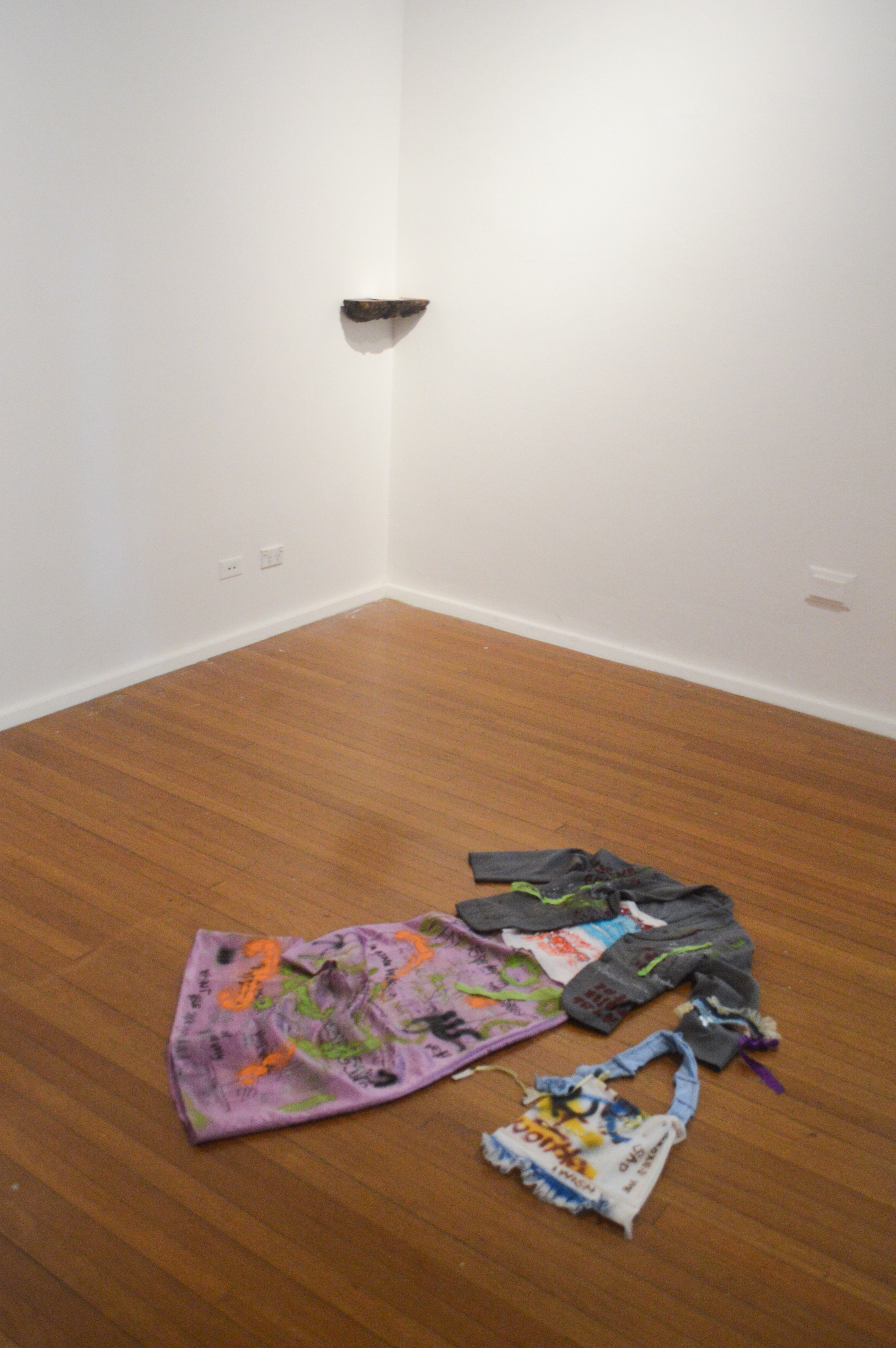 Naomi Segal, I might begin healing right here, Pen on postcard, coolibah wood, 148 x 105 mm, 2020 (shelf)
Steph Liakos, Outfit 1, Wearable textile pieces, dimensions variable, 2020 (floor)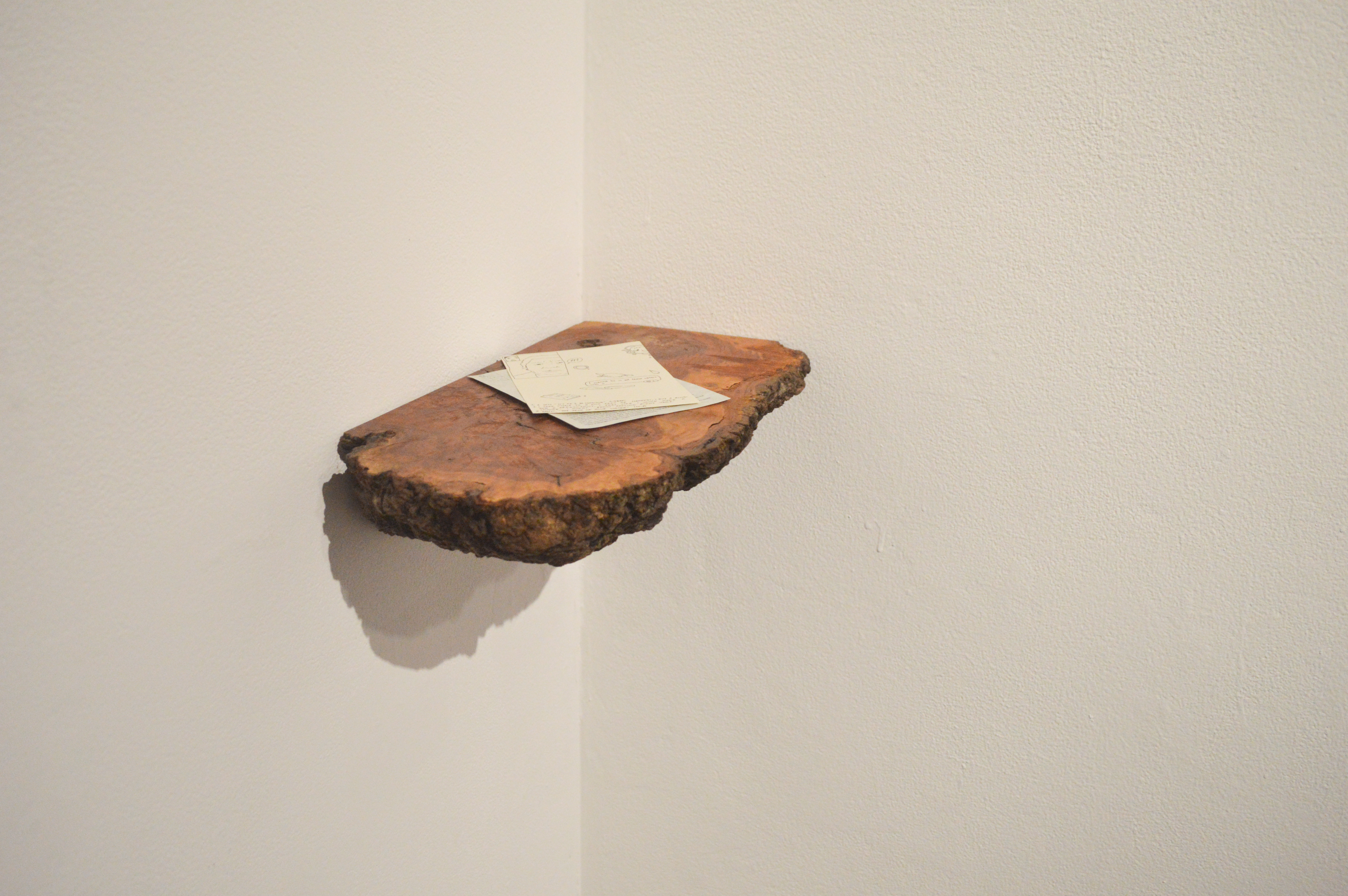 Naomi Segal,
I might begin healing right here
, Pen on postcard, coolibah wood, 148 x 105 mm, 2020,
Serwah Attafuah, Behold1 (Failed), Digital render on card, found frame, 570x470mm, 2020




Steph Liakos, installation view





For full documentation click here